30 HP Electric Central Vac Unit with Tipping Bin
IVAC is proud to announce the launch of our new 30 HP electric central vac system with dumping bin. This vacuum system is perfect for shops, sawmills and other large indoor work areas. The powerful and efficient 30hp blower delivers excellent short and long distance suction. Utilizing industrial hose with a wide variety of available attachments this system can clean up in the deepest darkest corners of any facility. Testing the unit our design team was performing demo runs of sawdust, sand and other loose debris successfully at distances up to 400 ft.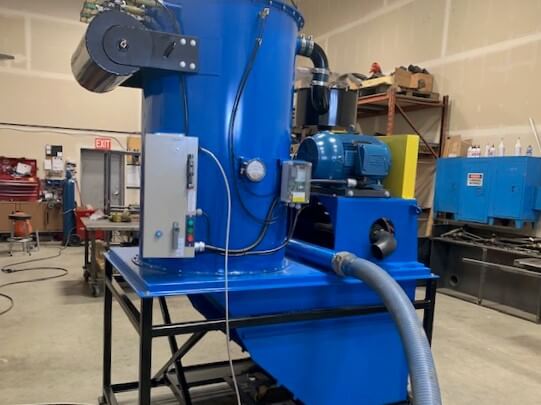 Built-in Dumping System
This is no simple shop vac unit. IVAC designed and manufactured to our industrial standards, the new Central Vac System has a built-in dumping mechanism to easily discharge waste and debris. Suctioned material is directly discharged into a self dumping container located below the blower system. This dumping unit can be emptied in situ or can be easily removed with a forklift and taken to a dumping station.
---
System Features: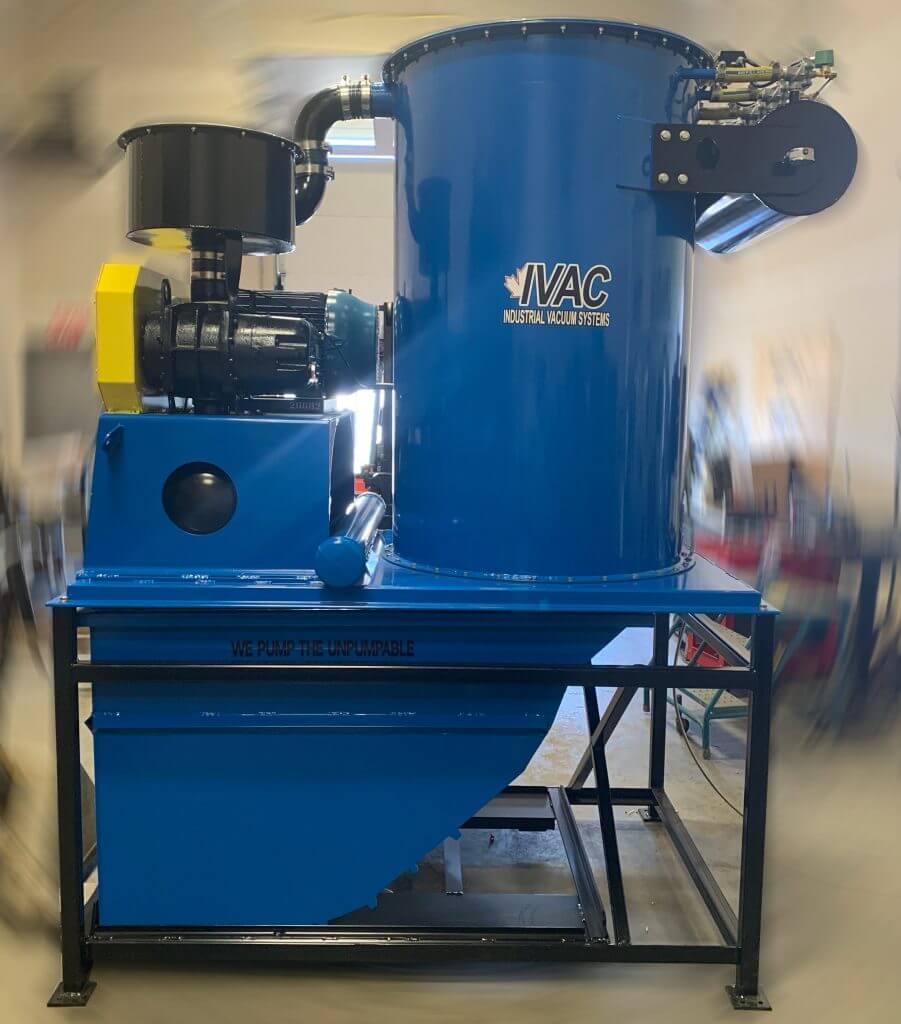 30 Hp – 1750 rpm – 575 volt, 60 Hz – 3 phase motor
Hibon S2H52 Vacuum Blower, 540 cfm free flow air
16" Hg. maximum vacuum – relief valve set at 15" Hg.
Dwyer Magnehelic Gauge to monitor blower air filter
Asco Reverse Blast Air Valves and Sequential Pulse Controller
Baghouse with 12- Acrylic coated felt bags
This unit has 4" ducting and can have a ducting run up to 400'
1.0 yd³ tipper bin
Central Vac System is available without tipper bin