IVAC Industrial Vacuum Units for All-Purpose Pumping Solutions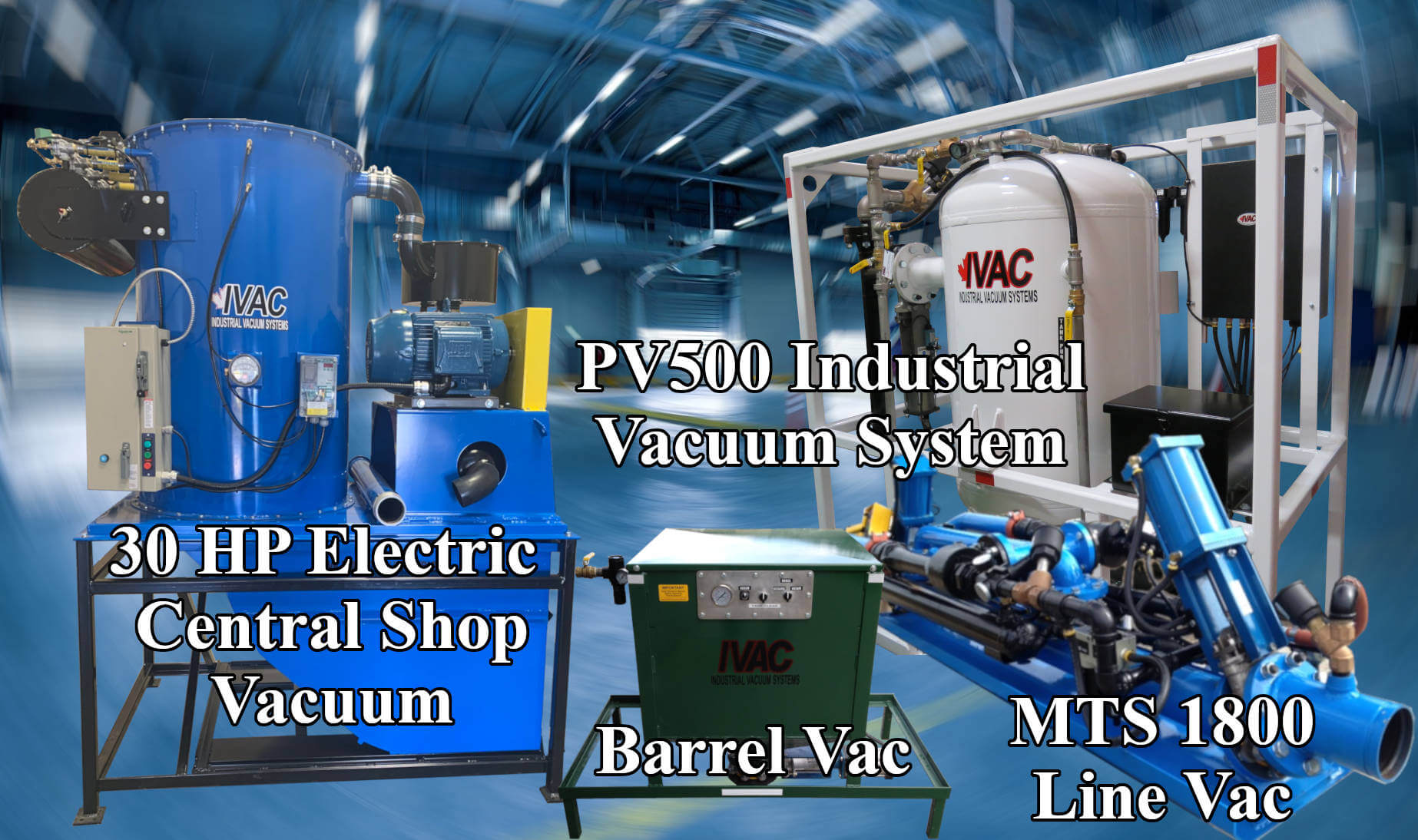 A complete and comprehensive bulk material transfer process is the backbone of many businesses. The demand for safe and efficient conveying systems is growing day by day in the competitive global market. Pneumatic material transfer systems are required for all stages of production, manufacturing and construction processes. Choosing the right system for a project can determine how successful and financially viable the job will be.
Mechanical Breakdowns cost time and money
Large mechanical systems used in traditional material transfer processes like belt or screw conveyors and impellor type pumps have a tendency to breakdown due to wear and tear from the generally abrasive materials moved during industrial processes. IVAC industrial vacuum systems are pneumatically powered, utilizing the Venturi principal and engineered to have as few moving parts as possible. This configuration drastically limits system wear and virtually eliminates unit maintenance.
Powerful "Do it all" material handling system
Why settle for a single use system? IVAC units are able to perform multiple functions from excavation and raw material extraction to chemical and end product distribution. With a focus on safe and efficient pumping solutions, IVAC has been setting a performance standard in all types of applications and environments since 2009. Our industrial vacuum systems can be applied to any number of pumping needs. Wet or dry, our units will "PUMP the UNPUMPABLE".
Find Out How We Pump the Unpumpable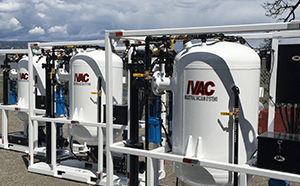 Pneumatic Powered
Our air powered vacuum and material delivery units can pick-up and deliver your difficult products miles through a pipeline. These qualities make our system the top performer in industrial vacuums worldwide.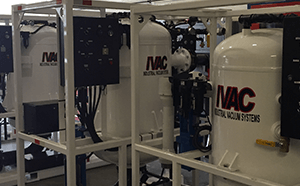 Easy Operation
Each of our units are built with the operator in mind: from reverse vacuum and safety interlocks to the powerful vacuum created with our patented air system, we proudly offer the premium in industrial vacuum systems available worldwide, all with you and your production requirements as a top priority.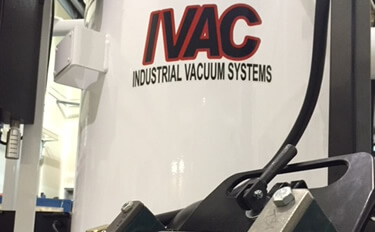 Features
Enviromental Clean-Up
Mucking Ditches
Conveyor & Loading Pocket
Shaft Bottom Clean-up & Sump
Placing Sand, Concrete & Gravel
Mucking Raisebore & Drill Cuttings
Pumping of Difficult Material and Sludges
Replaces Vacuum Trucks
---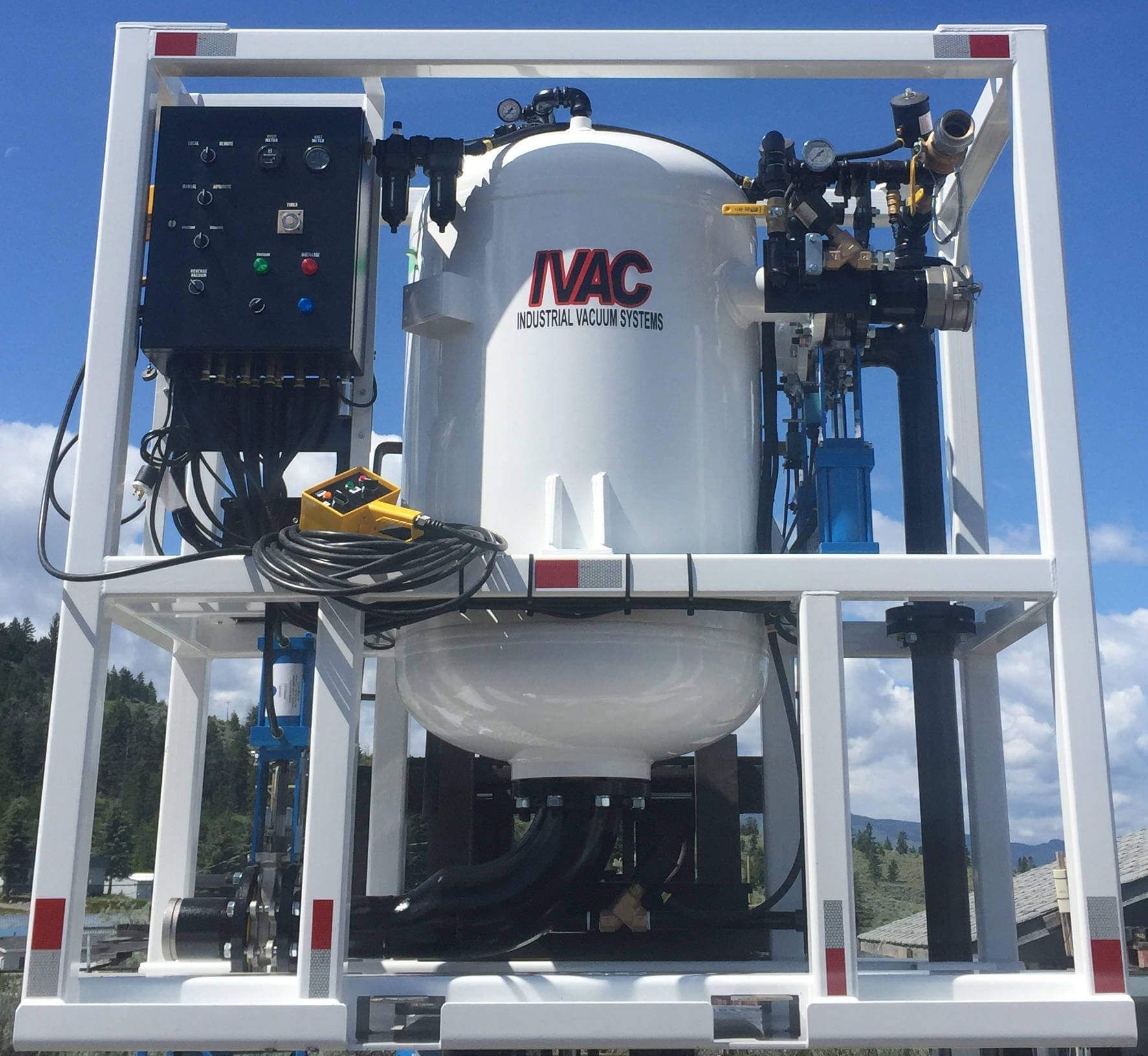 PV500 Industrial Vacuum Unit PUMPS THE UNPUMPABLE
IVAC Industrial Vacuum Systems provide portable and diverse units the world over. Our IVAC Industrial Vacuum units are capable of handling the most difficult of materials and feature a unique delivery system. Powered by compressed air, the pneumatic units easily move products such as gravel, sand, rock, and sludge, and are capable of delivering them to any desired location. Our vacuums have been used in a number of applications, from mining solutions to environmental and factory spill clean-ups. There are endless possibilities and applications for the IVAC Industrial Vacuum! The PV500 is our deluxe sand, sump, rock, slurry, and water handling industrial vacuum system.
---
Industries
Industrial Vacuum Systems are versatile and can be used in nearly any industry. Click below to find out more on the many applications of IVAC systems.
Some of our Clients



---



Shipping Worldwide